Na zakoupené zboží se ze zákona vztahuje záruka, ale jak už to tak bývá, věci se obvykle kazí až bezprostředně po uplynutí záruční lhůty. Spotřebiteli pak zbydou jen oči pro pláč – především pak v případě, kdy jde o dražší spotřebič, jehož oprava by byla zbytečně nákladná. Že se vám již v minulosti něco podobného přihodilo a hledáte způsob, jak tomu předejít? Pak jistě přivítáte možnost prodloužení standardní záruky až o několik let!
O co jde?
Pojištění prodloužené záruky je speciální forma majetkového pojištění. Smyslem tohoto produktu je prodloužení záruky nad rámec zákonné záruky, a to až o 36 měsíců. Pojištěnou věc přitom chrání za úplně stejných podmínek jako standardní záruka.
Předmětem pojištění mohou být velké domácí spotřebiče, jako jsou například pračky, sporáky, chladničky, sušičky apod., televizory, audio a videotechnika, výpočetní technika a další běžné i méně běžné věci.
Výhody produktu jsou zjevné – díky prodloužené záruce neztratíte právo na seriózní servis a v případě neopravitelnosti dostanete zpátky finanční prostředky, za které si pořídíte nový výrobek. Cena pojištění je nízká a oproti cenám drahého zboží naprosto zanedbatelná.
Řešení pojistné události není komplikované – stačí kontaktovat pojistitele a doložit vyplněný formulář (Oznámení pojistné události) a doklad o koupi věci (paragon). O zbytek se postará pojišťovna ERGO.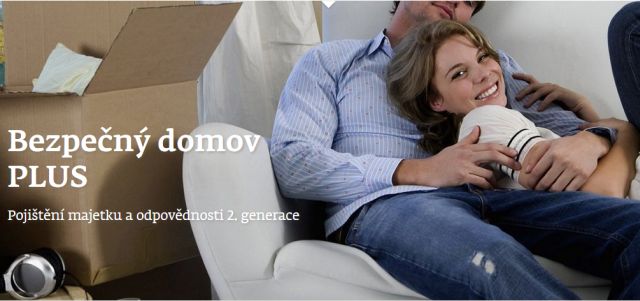 Od věci není ani pojištění domácnosti
V nabídce ERGO pojišťovny mimo jiné najdete také pojištění Bezpečný domov PLUS s nadstandardní ochranou již v základní ceně a s pojištěním občanské odpovědnosti zdarma. Výpočet výše pojistného probíhá na základě velikosti obytné plochy, takže nemůže dojít k podpojištění.